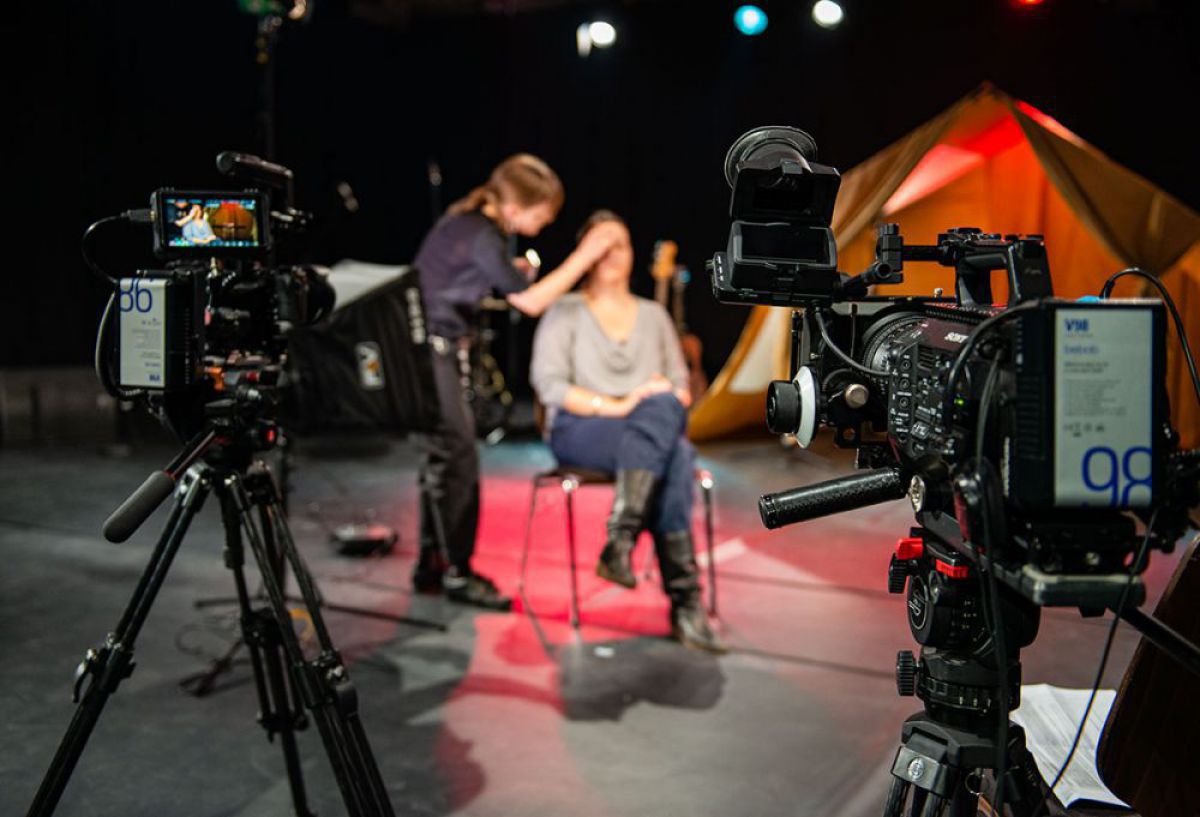 Book camera crews:
with or without editorial support
Our camera crew can be booked as a three-person team, consisting of cameraman or camerawoman, sound engineer, as well as an editor. He or she takes care of the organization of the shooting dates, has internalized the schedule of the day of shooting, makes interviews and feels responsible for the well-being of the protagonists.
You can also hire a smaller, cheaper two-person team from us. This means a cameraman, who also takes over the tasks of a sound engineer plus an experienced editor with journalistic background. In recent years, we have made very good experiences with this set-up and often operate as a two-person team. The advantage lies not only in clear cost savings, but also our protagonists appreciate it. Two, that means a manageable size and could provide a pleasant atmosphere. And we love good vibes. This is a real benefit, especially with inexperienced protagonists. We have seen it time and time again that people could better handle a small team when they are accompanied by a camera for hours Our protagonists open up much easier which makes it easier for us to tell a good story.
If you are an editor yourself and looking for a professional camera team based in Berlin, you can of course use our services without editorial support.
The smallest team is the VJ, the video journalist. A man or a woman for everything: camera, sound and editorial responsibility. There may be people who are good at this type of video journalism, we are not convinced. Somewhere on the way there might be losses, there have to be. Anyone who has ever stood behind a camera, knows how many different features and technical settings you have to pay attention to during a long day of shooting. If the sound recording and the editorial work is added, then one can quickly lose sight of the big picture or the important detail. The more we concentrate, the better for the final product. We prefer to rely on quality and come to your film production with at least two qualified persons.
How is our camera team in Berlin equipped
Sony PXW FS7 with Sony SELP 18-110mm
Nikon Z6

as a second camera for interviews

Compendium with two filter inserts

LED Flächenleuchte Bi-Color
Dedolight

light case

Sachtler tripod
2 Sony URXP wireless microphone
1 Carbon boom with ZOOM F4
V

arious

Nikkor Lenses
C

ompany car

Volvo V50
What else could be of interest to you
Manfrotto Slider (1 meter)
GoPros
Handheld Gimbal DJI Ronin S
Drones
Recorder: Atomos Ninja V
Wireless video for clients and directors
Take a look at our
rental price list
. There you will find other video equipment that could be of interest for your film production. You can find more information about our productions on our
BLOG
site.