BASILISCUS FILM
– FILM PRODUCTION BERLIN –
Creative Film Manufacture based in Berlin
---
Film production Berlin - How we understand FILM DESIGN
Basiliscus Film is a film production company based in the heart of Berlin. Since its foundation, Basiliscus Film has produced numerous high-quality documentaries and reports for TV magazines for various national and international TV channels.
We have already won several prizes for this. For example, we received SILVER for the series Masterpieces Revisited, which we produced for Deutsche Welle, at the 2016 World Media Festival in Hamburg in the category »Entertainment Mini Series«. Most recently, our production for the Deutsche Welle 50 Kitchens, one City, a fifty part series about Berlin based restaurants, won the »Intermedia-Globe Gold Award« in the category »Web & Web TV« at the World Media Festival 2018 in Hamburg.
For us, film means passion and enthusiasm, fascination and fire and it does not start the moment that we operate the camera, but much sooner. We are mad about film and know that the basis of any good movie is a clever idea that follows a sophisticated storyboard. For each new task we start, we immerse in the depths of our own creativity. We deal with every detail of our customers' goals and find the best solution. Once we have created a stable basis, the filmic work begins. Which camera style, which light and which colors suit the respective story? Should it be poetically playful, objectively distanced or documentary? What kind of feelings do we want to address and create? And which contents should be transported? We love to find the answers.
The visual design is an integral part of our work and has to be individually chosen for each film. Our camera does not just want to portray, but make an impact. At the same time, we sometimes love unusual means for realizing our creative ideas and the individual wishes of our clients. Each film should be a long-lasting added value for the customers and at the same time an enrichment for the audience.
Cinematic CREATIVITY meets journalistic EXPERIRNCE
Film is our passion, which is reflected in the films we realize in different genres. We produce television reports and documentaries. We also focus on the conceptional design and production of corporate films and the creative realization of event and explainer videos. Another emphasis is the aerial shooting with our drones. Basiliscus Film provides experienced drone operators, camera teams, cameraman and fixer based in Berlin. They use the latest camera and sound technology and are constantly continuing their education.
Our roots are in art and journalism. But in recent years, we have expanded our cinematic range of ability more and more, deepened our knowledge and gained new experience with each film project. We love to learn and bring quality, precision and a great quantity of fun in every single area of our business.
In our cinematic work we are interested in the aesthetic realization of ideas. We use our skills and knowledge learned over the past twenty years to ensure that our client's issues are in focus. Our claims are high, but not unrealistic. We make modern, high quality films that are sustainable and people speak about. We present strong personalities, with strong stories, which should be told.
Our strength: We take our time, listen and look closely. We get to know the target group, develop individual ideas and also think about the budget of our clients. We offer the whole package or the single feature.
To keep up to date with our current film productions and to have a look at the everyday life of our shooting days, you can find out the best on our BLOG.
OUR SERVICES in the film industry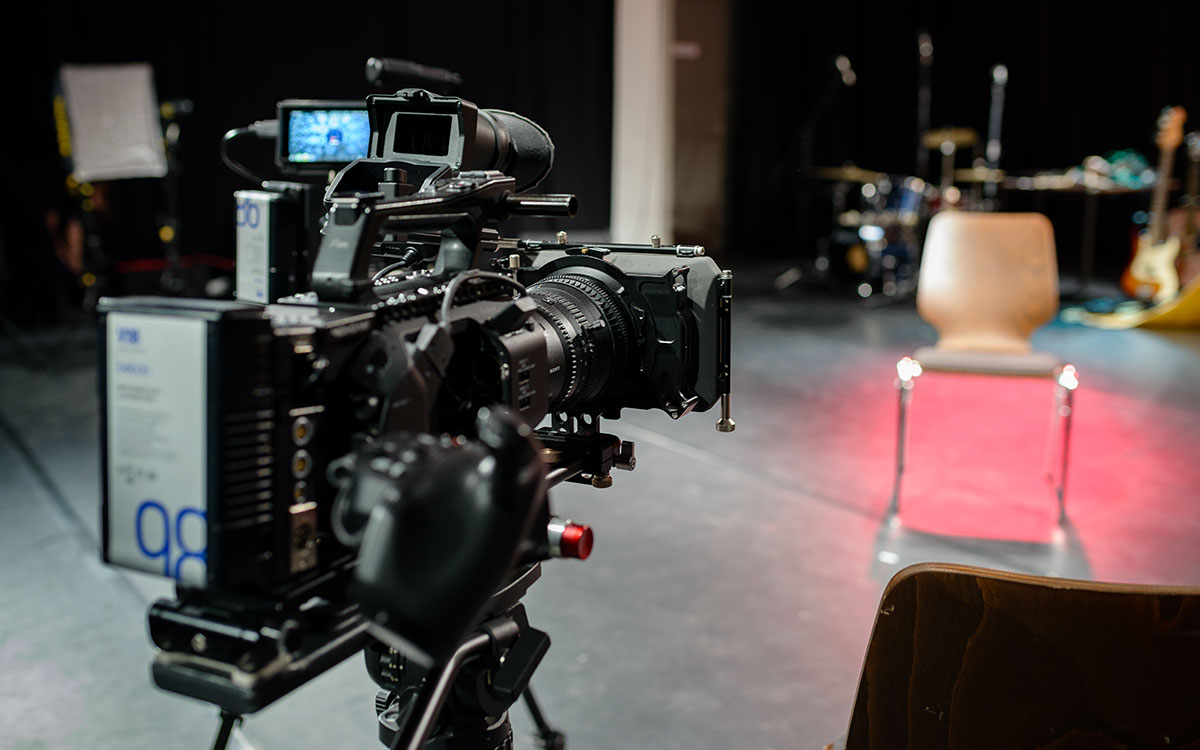 A SELECTION OF OUR CLIENTS